Bette
Bette was founded in 1952, by Günther Schlichtherle and Heinrich Bette. Fritz-Wilhelm Pahl joined the organisation in 1975, and stayed until 2012. From the first development of shower trays with extra flat showers, Bette has created a reputation for being an experienced enamelled steel manufacturer, and leading in the industry.
Their ranges such as Bettecora (bath and shower combination), Bettefloor (first flush to floor shower tray), and the advancement of their exceptionally brilliant surface called Betteglaze, are prime examples of their exquisite product lines. With the introduction in 2011 of their Betteone range of bathing, showering and washing products, Bette has become at the forefront of modern bathroom design, and a champion of fine product design coupled with superior manufacturing processes. As well as the traditional rectangular, oval, and corner bath units, Bette harbours some extremely unusual and unique hexagonal, octagonal bath options for added style and design flair. They also have miniature bath suites for the smallest and most compact of bathrooms, which are perfect for en-suites, or even tiny under stair toilet rooms that regularly would not be able to house a shower or bath unit. If space is of the essence and you need something which fits in the tiniest of bathrooms, you may even choose one of the Betteart, Bettebowl, Bettebowl Monolith or the Bettebowl round that are amazing for guest bedrooms.
Bette has a signature showroom at their premises in Delbrück, Germany, which showcases its elegant enamelled titanium steel products which can be tested on site.
Want to Buy Bette
We have an unsurpassed range of products available to you, including the latest design innovations and technology, that will inspire your inner designer.
With Bathrooms By Design you can choose to explore in the way that is the most convenient to you.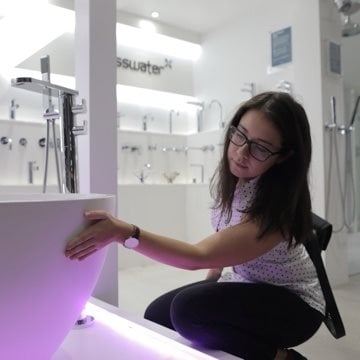 ONLINE SHOP
If you know what you're looking for why not browse our online shop for the most popular Bette items and special offers.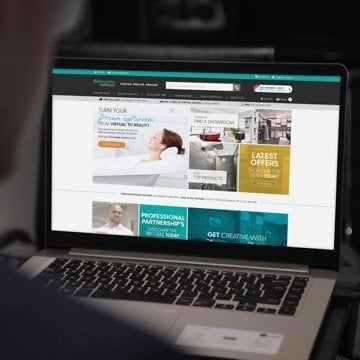 FREE SAME DAY DESIGN SERVICE
Book your complementary design consultation with one of our expert designers over a video call at a time to suit you and benefit from additional discounts and offers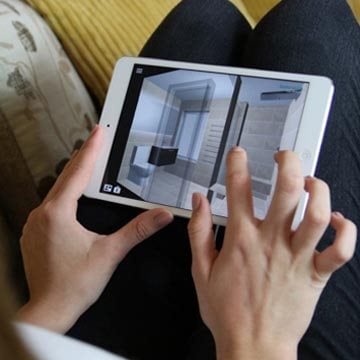 Beat My Quote
We are committed to providing the best value for our customers alongside our design service so will not be beaten on price. Send us your quote and we will beat it.
Our Showroom Experience
Our showrooms provide the ultimate collection of showcase designs, product galleries and state of the art design studios.
We want you to feel relaxed and free to explore at your leisure, or if you prefer, we are happy to understand a bit more about what you are looking for and have one of our design exports give you a guided tour.
You can use our interactive displays to look at the configurations of some of our modular products and explore the full range of, style, material and colour options that are available to you.
Whether you are at the start of your journey to your new bathroom or you have a firmer idea of what you would like, there is no better place to be inspired.
Beat My Quote
Simply fill out your details below and we'll be in touch
Book a Free Design Consultation
Simply fill out your details below and we'll be in touch