Our Showroom Experience
Our showrooms provide the ultimate collection of showcase designs, product galleries and state of the art design studios.
We want you to feel relaxed and free to explore at your leisure, or if you prefer, we are happy to understand a bit more about what you are looking for and have one of our design exports give you a guided tour.
You can use our interactive displays to look at the configurations of some of our modular products and explore the full range of, style, material and colour options that are available to you.
Whether you are at the start of your journey to your new bathroom or you have a firmer idea of what you would like, there is no better place to be inspired.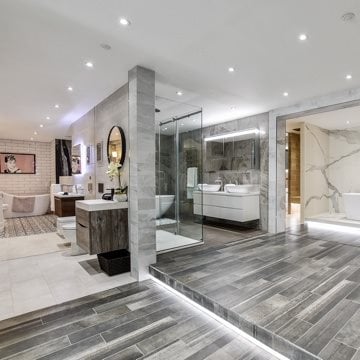 Brentford
With 3,300 sq ft of displays over 3 floors, it is packed full of showcase settings, an extensive gallery of products and technology for you to explore.
Richmond
Since opening in 2009, our 2,000 sq ft flagship showroom in Richmond showcases a collection of traditional, contemporary and cutting-edge bathroom designs.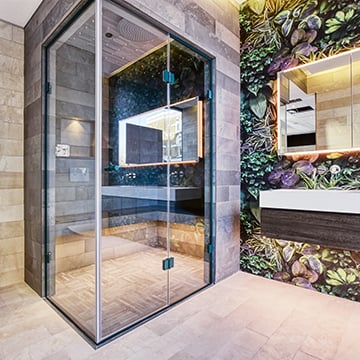 Fulham
Our biggest showroom yet, Fulham will be packed with the latest in designer bathroom styles, exclusive products and pioneering design technology.