Merlyn
Merlyn specialises in bringing innovative, contemporary and luxurious showering environments to designer bathroom consumers. With many customisable and valuable features, Merlyn brings a new level of style to shower enclosures.
Choose between the different types of shower enclosure features -- including doors, shapes and ranges -- to design a shower enclosure that is unique to your bathroom. Merlyn ranges come in a variety of glass thicknesses and glass heights. For a more modern look, choose a thin glass that most transparently reveals the shower's tiling.
All Merlyn glass comes with safety features that minimise hazards if the glass breaks and Mershield Stayclear - Merlyn's hydrophobic layer on the glass that reduces the need for cleaning. Shower enclosure doors come in both sliding, pivoting, and folding features. Often the doors will pivot in multiple places, which is useful especially if you choose to place your shower enclosure in the corner of a room. Merlyn also offer bath screens that cover half of a bathtub for showers with bathtubs, so you can still have that truly luxury look, no matter how much space you have to play with. You can choose from curved, square and wet room shower shapes. Curved shower shapes work well in corners and with folding doors. Wet rooms are an innovative way to use thin glass for a minimalist and sleek look.
As you can see, Merlyn lets the customer pick and choose which way to go with their bathroom so you get a designer bathroom that's uniquely yours, and one that you will love to spend lots of time relaxing in.
Want to Buy Merlyn
We have an unsurpassed range of products available to you, including the latest design innovations and technology, that will inspire your inner designer.
With Bathrooms By Design you can choose to explore in the way that is the most convenient to you.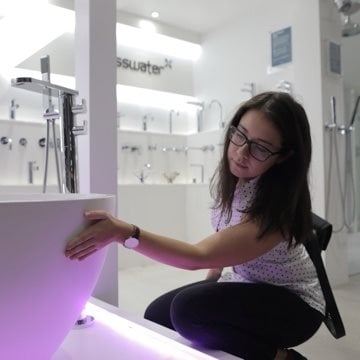 ONLINE SHOP
If you know what you're looking for why not browse our online shop for the most popular Merlyn items and special offers.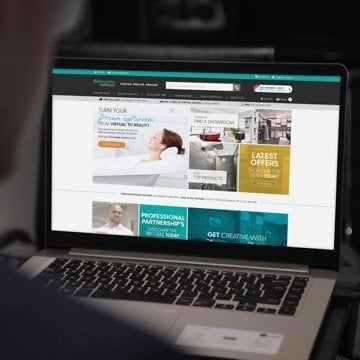 FREE SAME DAY DESIGN SERVICE
Book your complementary design consultation with one of our expert designers over a video call at a time to suit you and benefit from additional discounts and offers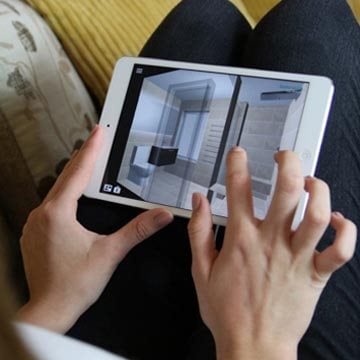 Beat My Quote
We are committed to providing the best value for our customers alongside our design service so will not be beaten on price. Send us your quote and we will beat it.
Our Showroom Experience
Our showrooms provide the ultimate collection of showcase designs, product galleries and state of the art design studios.
We want you to feel relaxed and free to explore at your leisure, or if you prefer, we are happy to understand a bit more about what you are looking for and have one of our design exports give you a guided tour.
You can use our interactive displays to look at the configurations of some of our modular products and explore the full range of, style, material and colour options that are available to you.
Whether you are at the start of your journey to your new bathroom or you have a firmer idea of what you would like, there is no better place to be inspired.
Beat My Quote
Simply fill out your details below and we'll be in touch
Book a Free Design Consultation
Simply fill out your details below and we'll be in touch