theShowerLab
theShowerLab - Don't experiment with your shower! That's the job of theShowerlab™, who since 2001, have been a leader in the distribution of stunning contemporary bathroom products. theShowerlab™ offers not only the beautiful and comprehensive range of products that already make up the Elements collection, but also the ever expanding range of solid surface shower trays. If you are an architect, an interior designer, a house builder, property developer or private customer looking to create a stunning shower experience, then you need look no further. Their wealth of knowledge and understanding combined with some of the most desirable showering products currently available today, will ensure that you can choose the perfect shower for your bathroom, no matter how big or small. To better respond to customer demand for "standard" products in fixed sizes for immediate delivery, theShowerlab™ offers an impressive selection of screens from stock. In line with their continued promise to provide only the best quality products, all shower screens are offered in luxury 10mm safety glass in a choice of 13 stunning finishes with "Easy Clean" protective glass finish, complementary water seals and a comprehensive selection of handles included as standard. Launched at the start of 2001 to an amazing response, theShowerlab™ offers only the highest level of customer service, backed by a Lifetime Guarantee. Offering the very highest quality products at the best possible prices – theShowerlab™ is your number one choice for all things showers!
Want to Buy theShowerLab
We have an unsurpassed range of products available to you, including the latest design innovations and technology, that will inspire your inner designer.
With Bathrooms By Design you can choose to explore in the way that is the most convenient to you.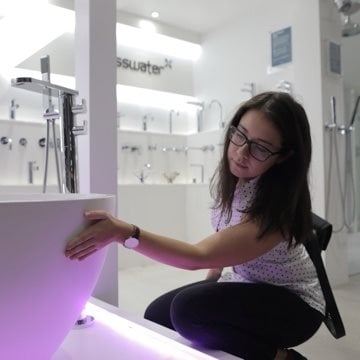 ONLINE SHOP
If you know what you're looking for why not browse our online shop for the most popular theShowerLab items and special offers.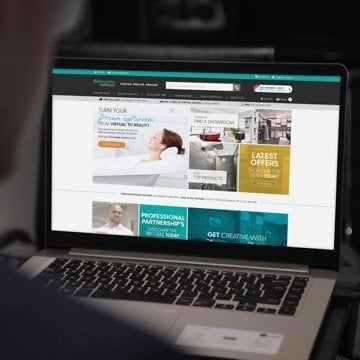 FREE SAME DAY DESIGN SERVICE
Book your complementary design consultation with one of our expert designers over a video call at a time to suit you and benefit from additional discounts and offers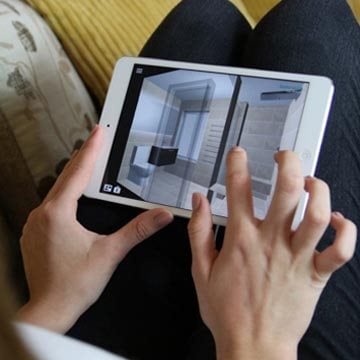 Beat My Quote
We are committed to providing the best value for our customers alongside our design service so will not be beaten on price. Send us your quote and we will beat it.
Our Showroom Experience
Our showrooms provide the ultimate collection of showcase designs, product galleries and state of the art design studios.
We want you to feel relaxed and free to explore at your leisure, or if you prefer, we are happy to understand a bit more about what you are looking for and have one of our design exports give you a guided tour.
You can use our interactive displays to look at the configurations of some of our modular products and explore the full range of, style, material and colour options that are available to you.
Whether you are at the start of your journey to your new bathroom or you have a firmer idea of what you would like, there is no better place to be inspired.