Unidrain
Designer Claus Dyre encountered the same problem again and again in his years working renovating bathrooms: cutting a beautiful tile floor to make room for the floor drain. Hours of planning, dreaming and scheming goes into picking the perfect tiles for a luxury bathroom. He would find the perfect tiles for each project only to have to deface a beautiful piece of tile in order to fit the drain. It just felt wrong. Enough is enough. Working in collaboration with the Danish Building Research Institute, Claus designed the Unidrain.
The idea behind Unidrain® is simple, but beautiful. By moving the floor drain against the wall in a waterproof connection – there is no need to cut tiles in order to fit the drain. An oblong floor drain with a gradient in one direction is elegantly fitted away from the shower's tread space, while an integrated wall flange ensures a completely tight fitting. With its patented system, Unidrain® provides many solutions for bathroom renovations, historically one of the most costly and difficult areas within the construction industry. No more destroying beautiful tiles. Replace that twinge of guilt with one of the most graceful solutions in the construction industry today. This unique system has become one of the construction industry's preferred floor drain systems, with over 350,000 installations.
With their ongoing development, research and dedication to both building technology and design, their ambition is to make the old floor drain system completely obsolete, while allowing people to create a dream bathroom according to their own tastes and requirements.
Want to Buy Unidrain
We have an unsurpassed range of products available to you, including the latest design innovations and technology, that will inspire your inner designer.
With Bathrooms By Design you can choose to explore in the way that is the most convenient to you.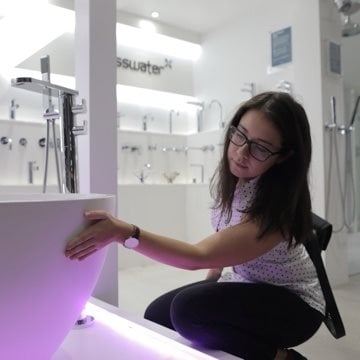 ONLINE SHOP
If you know what you're looking for why not browse our online shop for the most popular Unidrain items and special offers.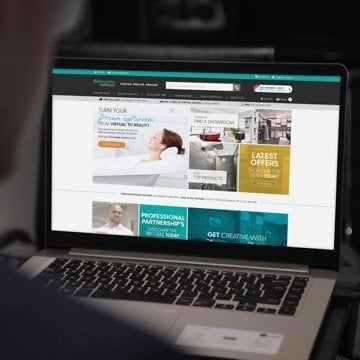 FREE SAME DAY DESIGN SERVICE
Book your complementary design consultation with one of our expert designers over a video call at a time to suit you and benefit from additional discounts and offers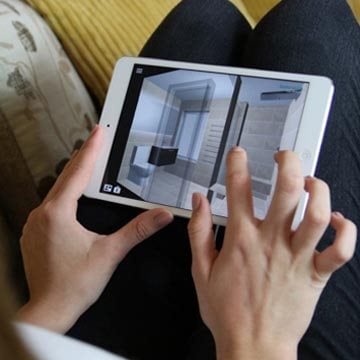 Beat My Quote
We are committed to providing the best value for our customers alongside our design service so will not be beaten on price. Send us your quote and we will beat it.
Our Showroom Experience
Our showrooms provide the ultimate collection of showcase designs, product galleries and state of the art design studios.
We want you to feel relaxed and free to explore at your leisure, or if you prefer, we are happy to understand a bit more about what you are looking for and have one of our design exports give you a guided tour.
You can use our interactive displays to look at the configurations of some of our modular products and explore the full range of, style, material and colour options that are available to you.
Whether you are at the start of your journey to your new bathroom or you have a firmer idea of what you would like, there is no better place to be inspired.
Beat My Quote
Simply fill out your details below and we'll be in touch
Book a Free Design Consultation
Simply fill out your details below and we'll be in touch